Our Library Hosts Two Monthly Book Clubs
Members are given a library book copy to borrow of each month's selection.
Evening Book Club
Our Evening Book Club meets from 7:00 pm – 8:00 pm on the first Monday each month. (2nd Monday if a holiday falls on that Monday) mupfleveningbookclub2017list
Monday June 5, 7pm to 8pm 
Lab Girl by Hope Jahren (2016, memoir)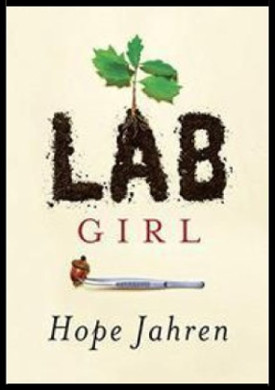 Acclaimed scientist Hope Jahren has built three laboratories in which she's studied trees, flowers, seeds, and soil. Lab Girl is a book about work and love. It is told through Jahren's stories: about her childhood in rural Minnesota with an uncompromising mother and a father who encouraged play in his classroom's labs and how she found sanctuary in science.
Afternoon Book Club
Our Afternoon Book Club meets from 2:00 pm – 3:00 pm on the 3rd Thursday every month. afternoonbookclub2017list
Thursday June 15, 2pm to 3pm
The Martian Chronicles by Ray Bradbury (1949, science fiction)
The Martian Chronicles tells the story of humanity's repeated attempts to colonize the red planet. The first men were few and those that survived found no welcome on Mars. The shape-changing Martians thought they were native lunatics and duly locked them up. But more rockets arrived from Earth, and more, piercing the hallucinations projected by the Martians. People brought their old prejudices with them. They were soon inhabited by the Martians…