DID YOU WIN? We have the Summer Sizzler Prize Winners!
If you have a Winning Ticket, please pick up your prize at the Library. We will hold prizes until June 26th. Raffle Winners are posted here, in the library, and on Facebook. Online winners will be contacted by email. Prizes of confirmed winners and picked-up are marked Claimed.
Check to see if your ticket number(s) match any of the Prizes listed Below:
---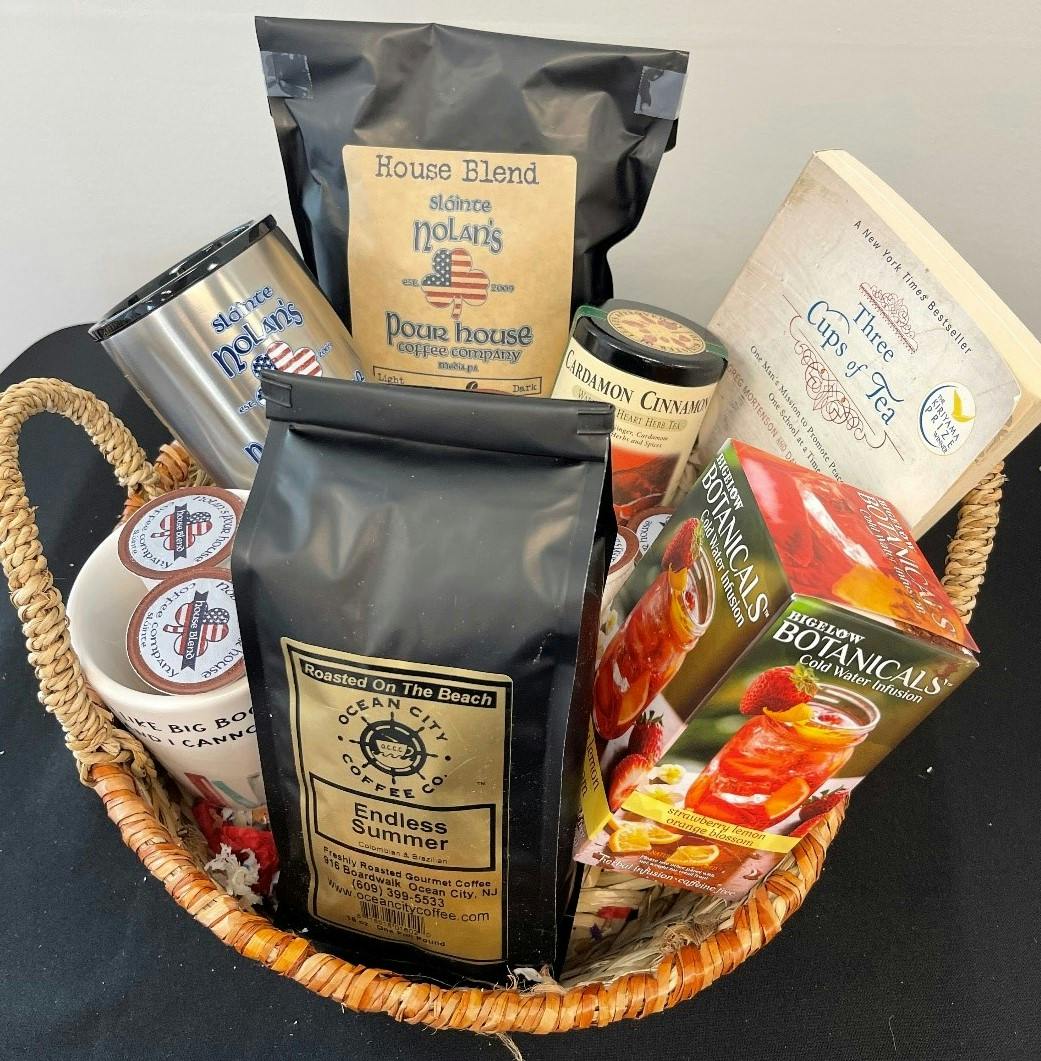 Jumpin' for Java (& tea)
$40 value – Ticket: Online Winner Claimed
Ocean City Coffee & Nolan's whole beans, travel mug, I love BIG books mug, cold & hot tea.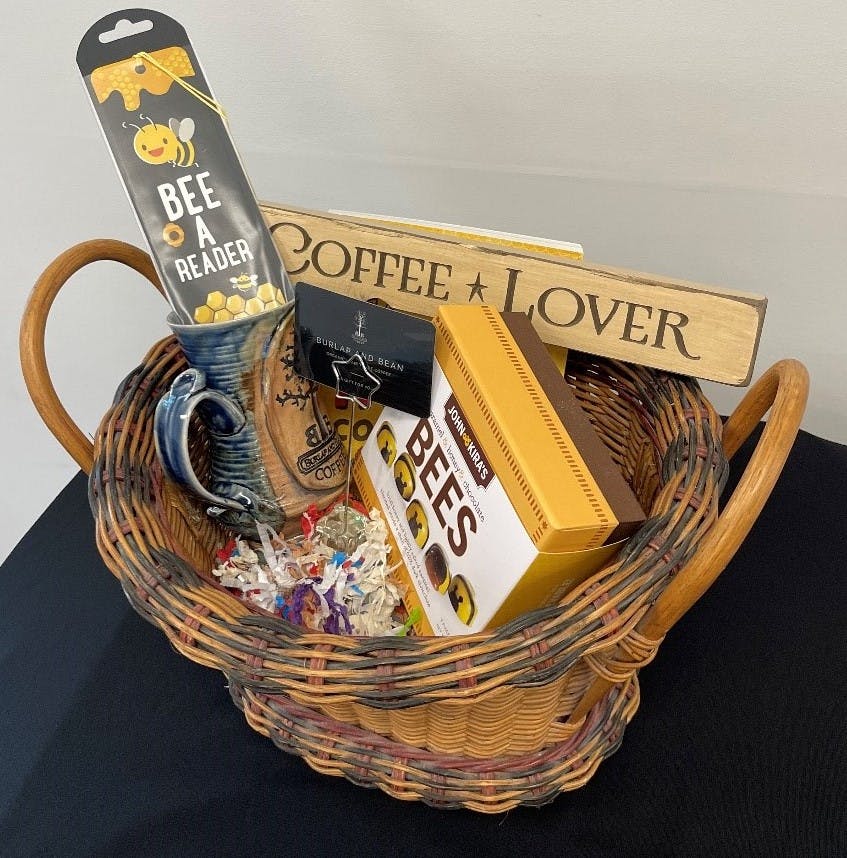 Burlap & Bean Roastery
$125 value – Ticket: 504717 Claimed
B&B ceramic mug, honey & chocolate truffles, $100 gift card, coffee lover wooden sign.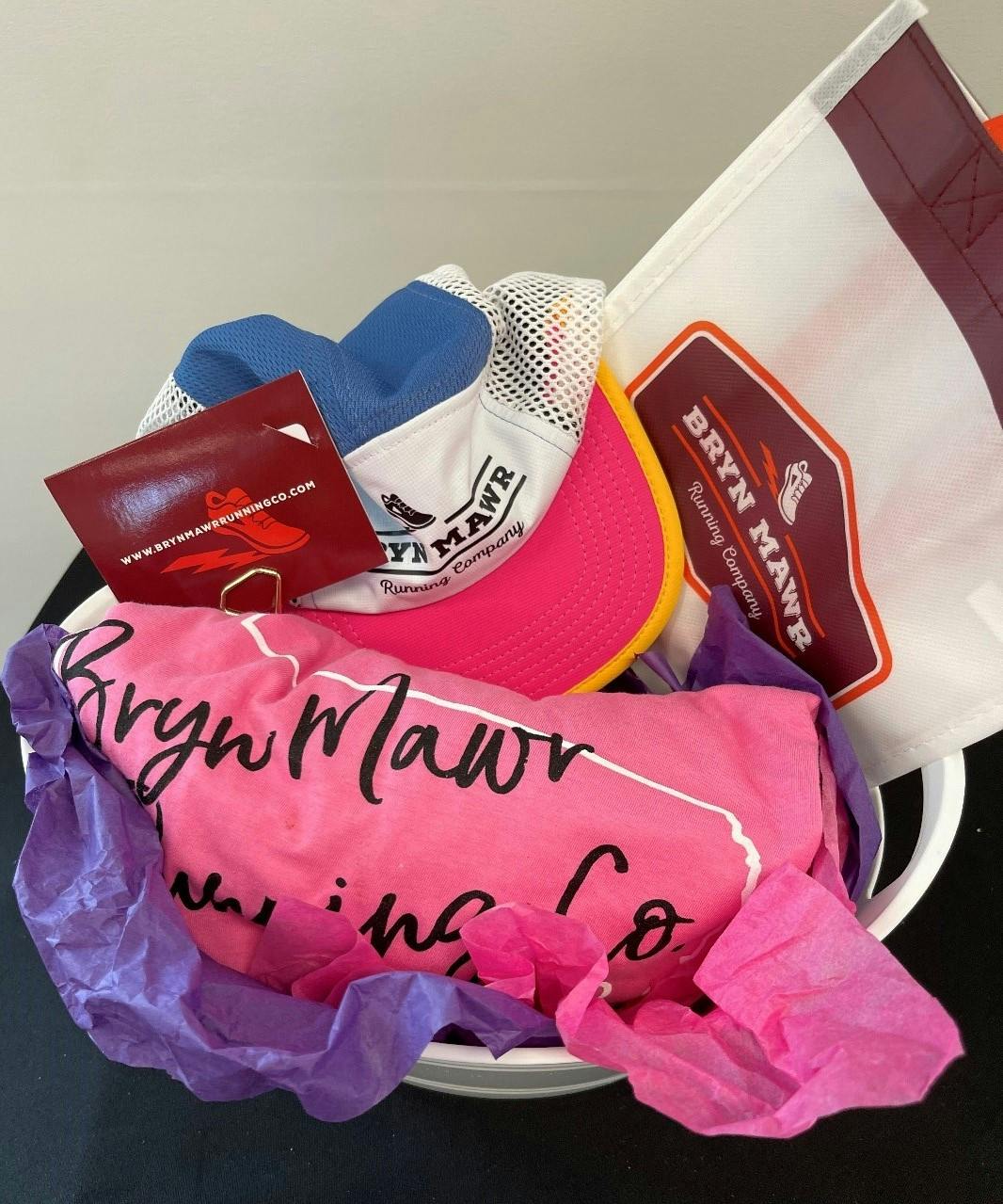 Bryn Mawr Running Company
$75 value – Ticket: 504137 Claimed
T-shirt, hat, tote, $25 gift card.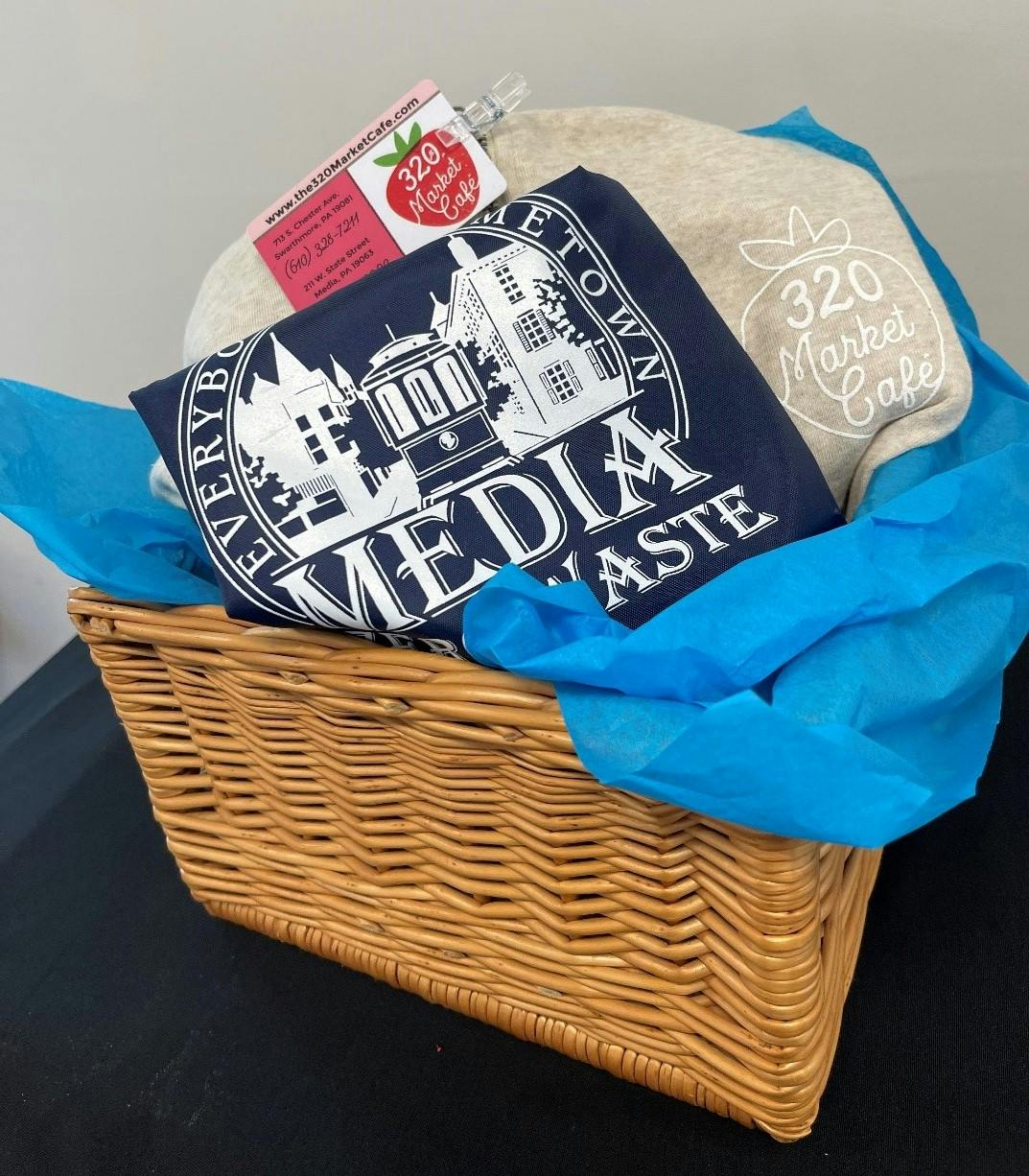 320 Market Café
$50 value – Ticket: 504573 Claimed
Hooded sweatshirt, $25 gift card, Media Borough reusable zero waste tote bag.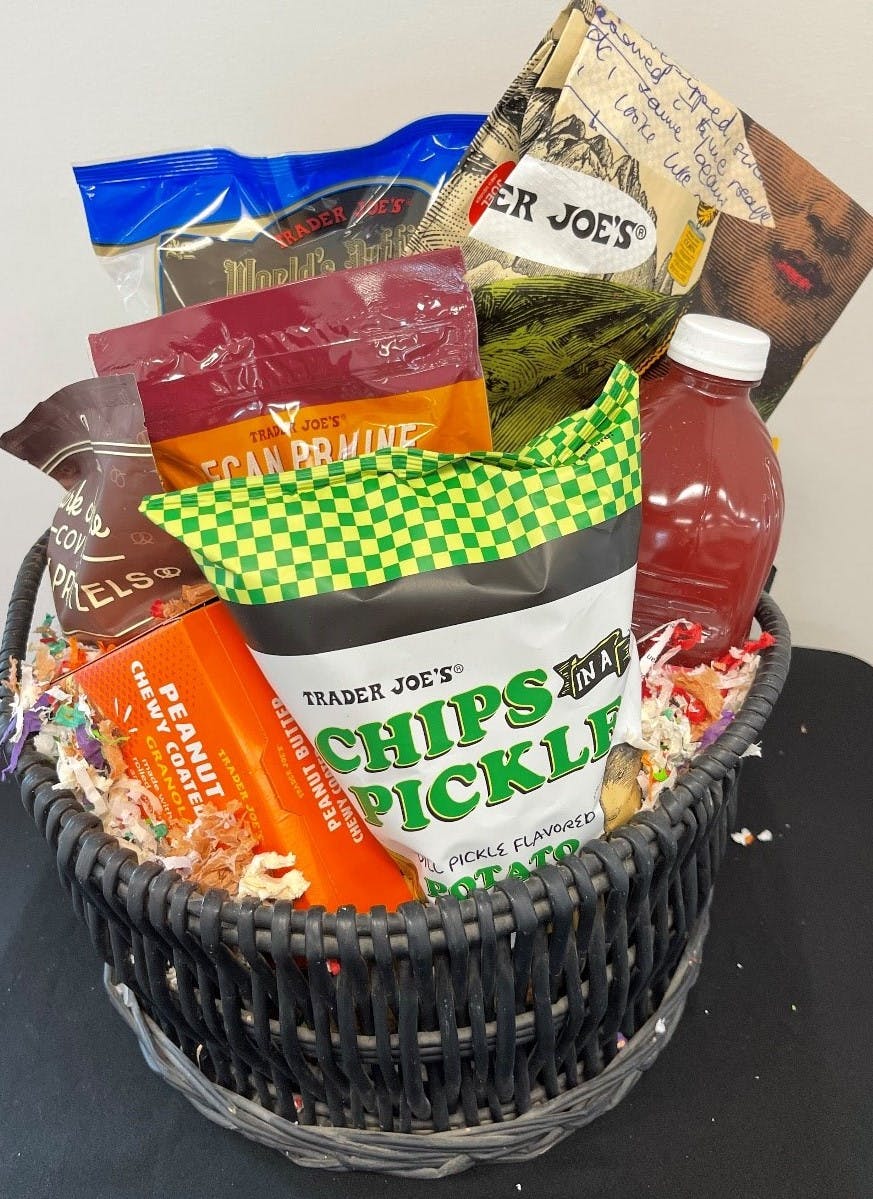 Trader Joe's Picnic Summer Sizzler
$55 value – Ticket: 369153
Strawberry lemonade, pickle flavored chips, white cheddar popcorn, granola pecan praline, mini chocolate pretzels, peanut bar & tote bag.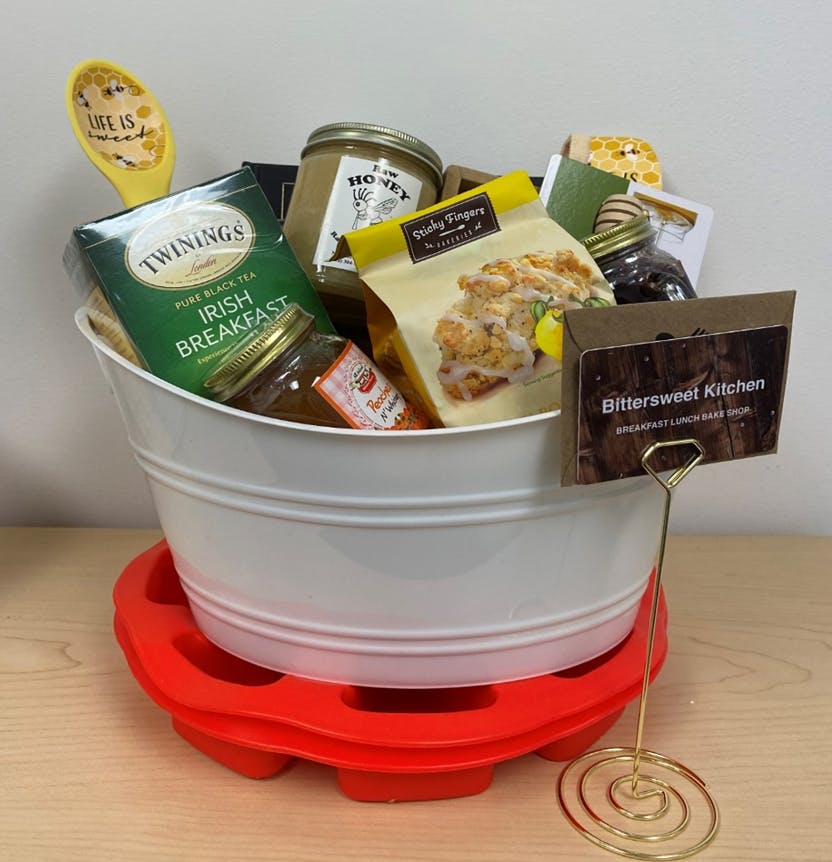 Baking with Bees
$100 value – Ticket: 504795
Bittersweet Kitchen $25 gift card with tea, jam, honey & other baking essentials.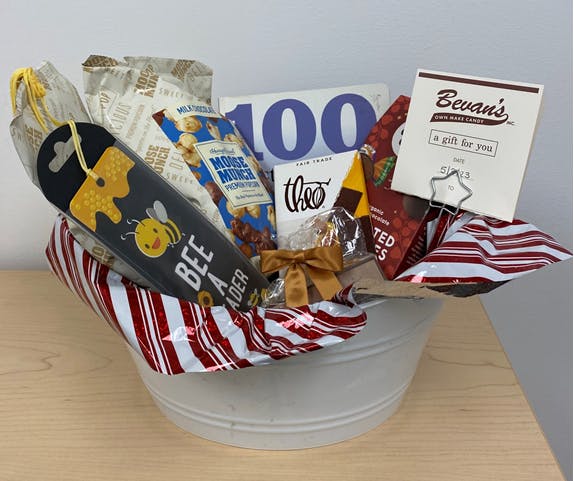 Sweets for My Sweet (Tooth)
$50 value – Ticket: 369251
Beven's Candy $25 gift including Fair Trade Chocolate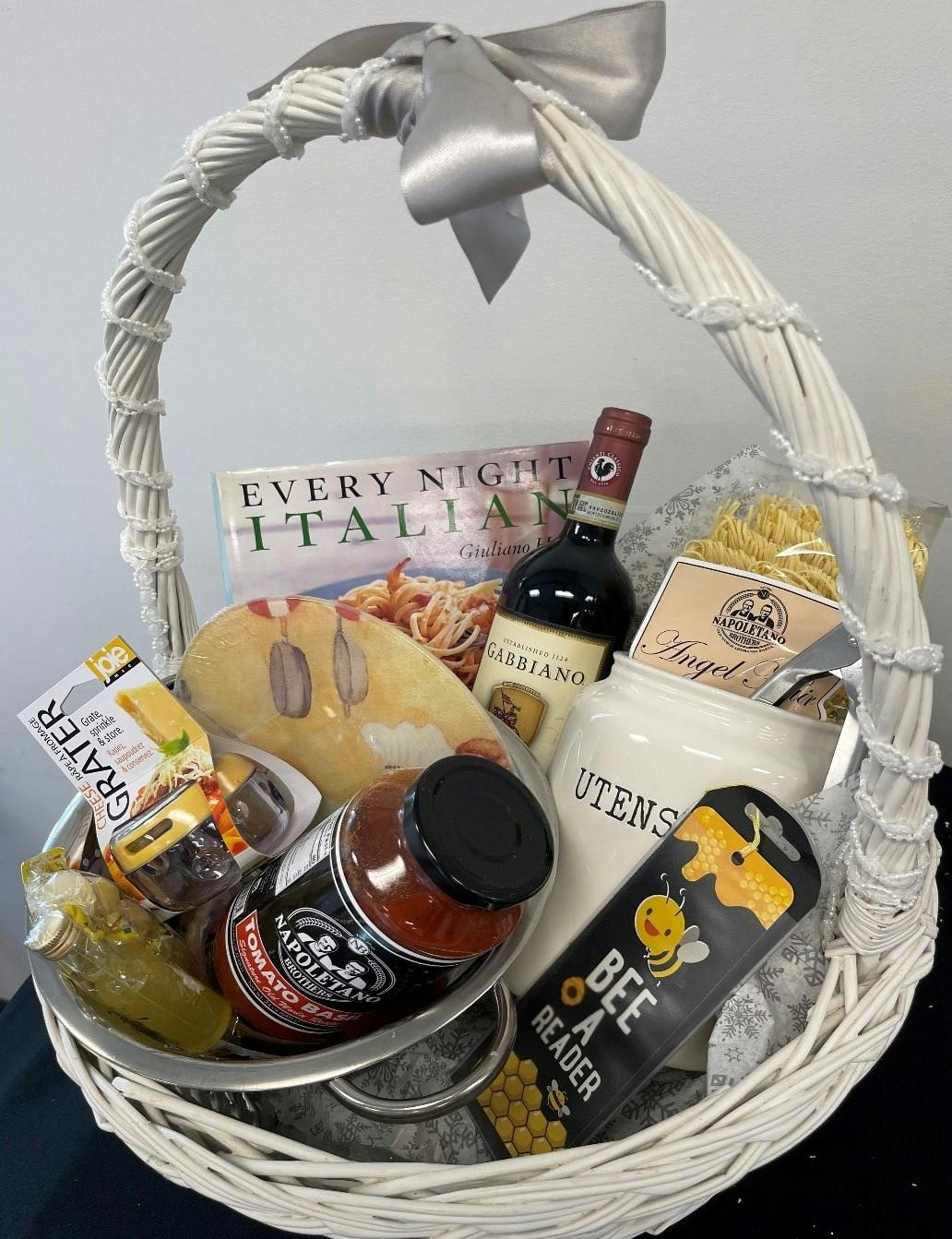 Mama Mia, Now That's Italian!
$100 value (must be 21 or over to receive this basket) – Ticket: 369024 Claimed
Napoletano Brothers pasta & sauce, cutting board, utensil craft, strainer, tongs, cheese grater, limoncello aperitif & bottle of Chianti.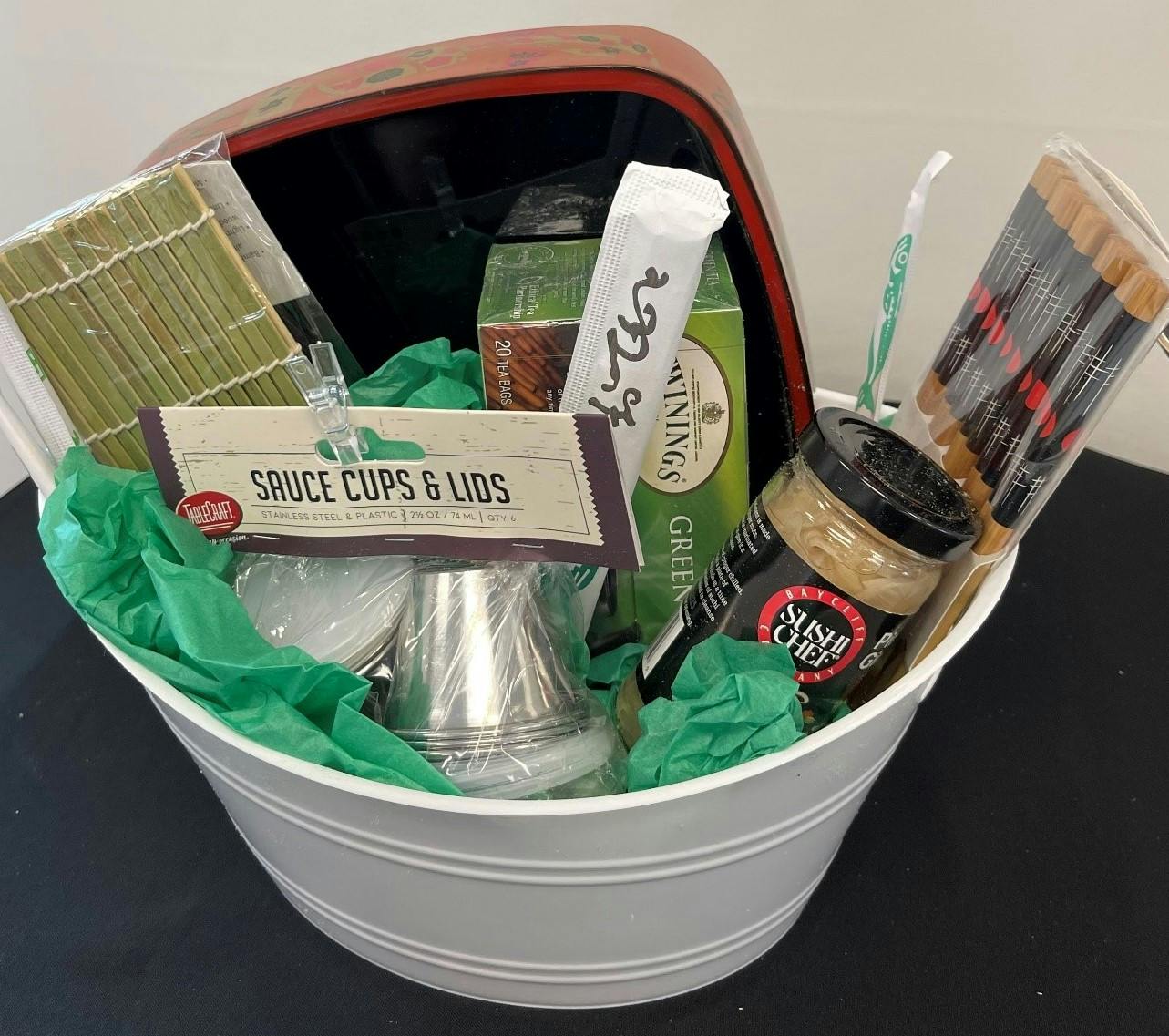 Chopsticks NOT Required
$45 value – Ticket: 369152
Sushi tray, chop sticks, bamboo sushi roller, dipping cups, pickled ginger & green tea.
Earth & State
$100 value – Ticket: 504241 Claimed
Windsock, metal garden blue birds & flower.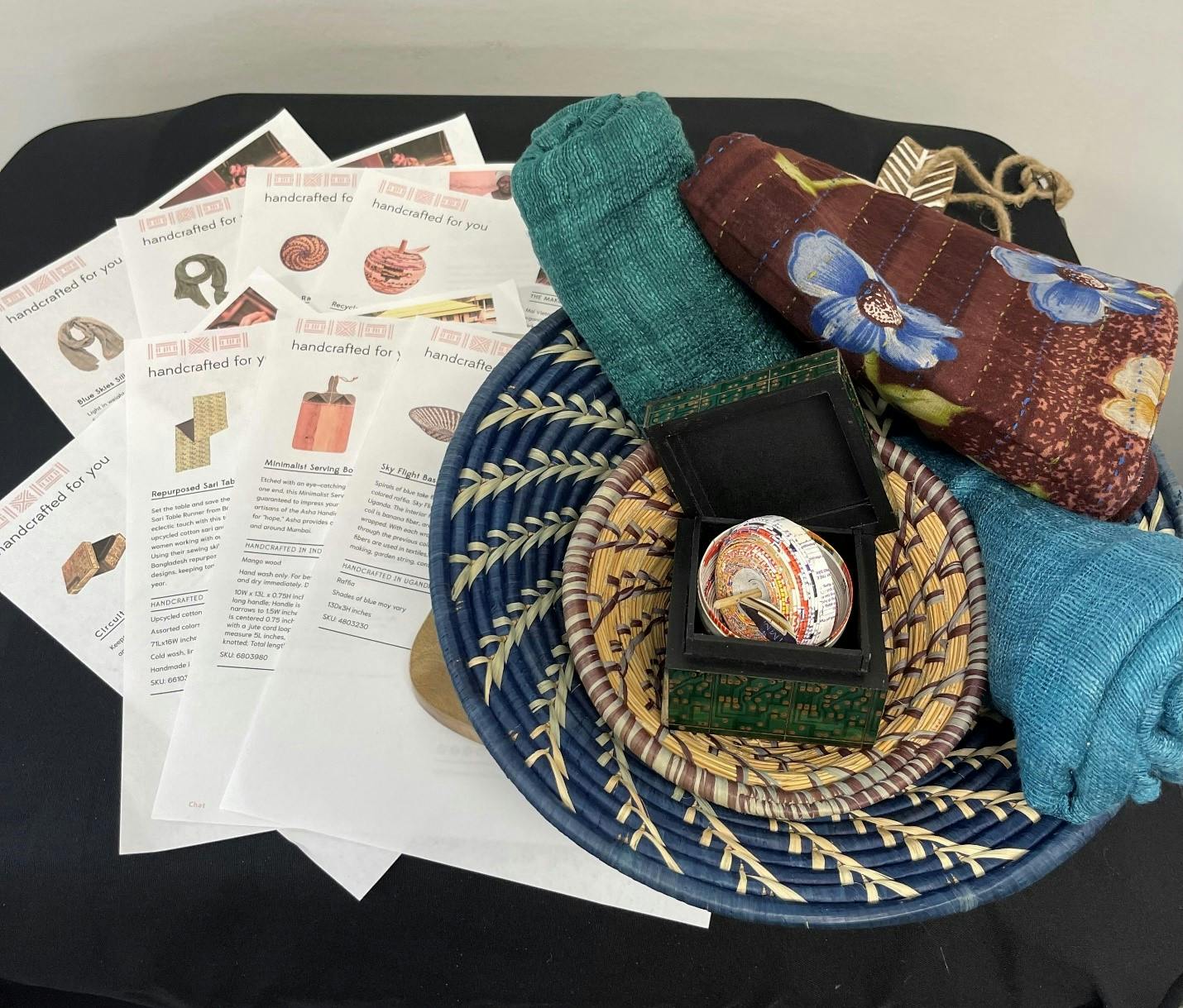 Ten Thousand Villages
$275 value – Ticket: 543093 Claimed
Fair trade woven baskets, center table cover, table 2 sarongs, 2 jewelry boxes, hand carved cutting board.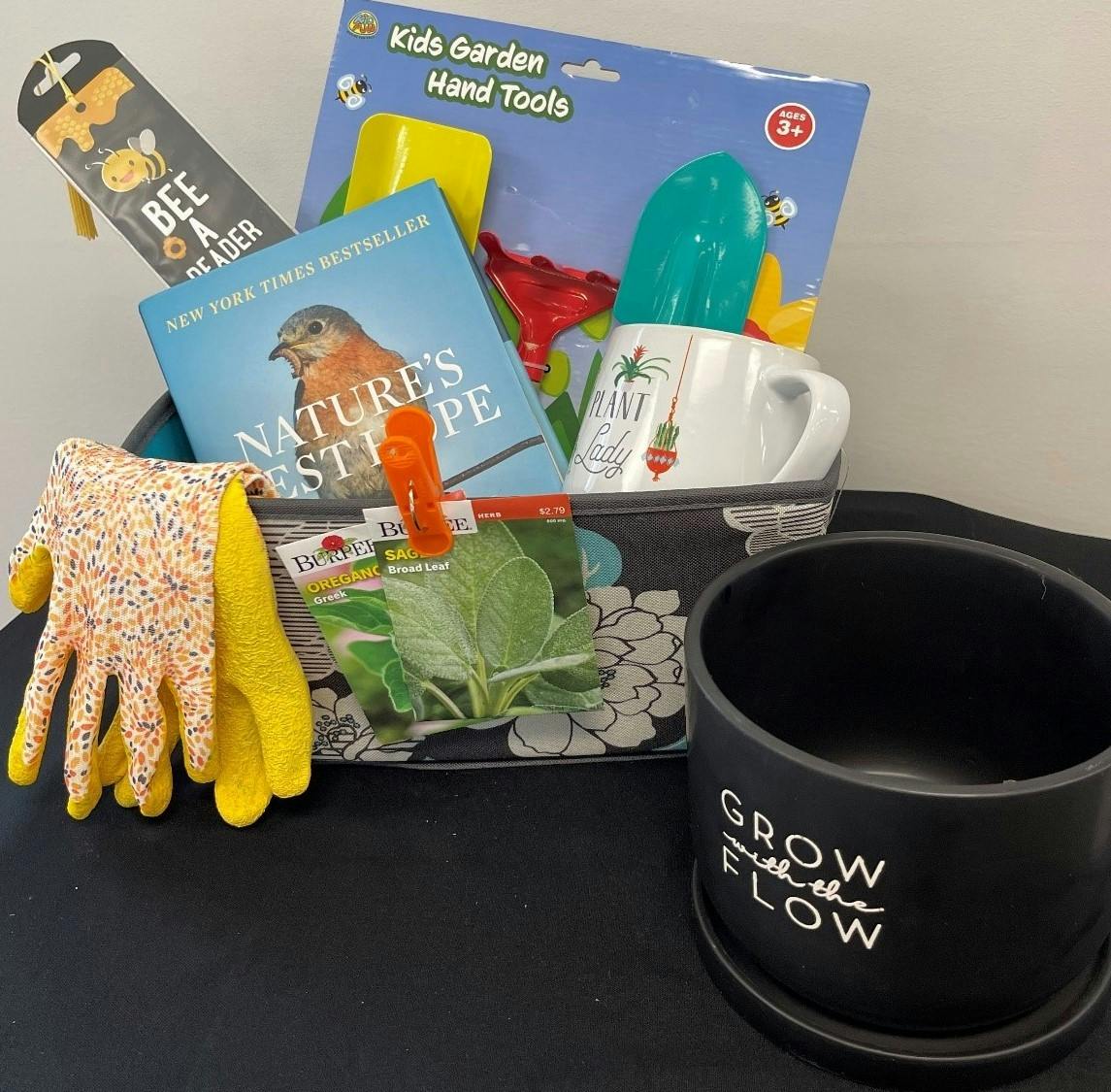 Gardening Lessons & Tools
$40 value – Ticket: 369212 Claimed
Nature's Best Hope by Douglas Tallamy, herb seed packs, gardening gloves, children's gardening tools, planter & Plant Lady mug.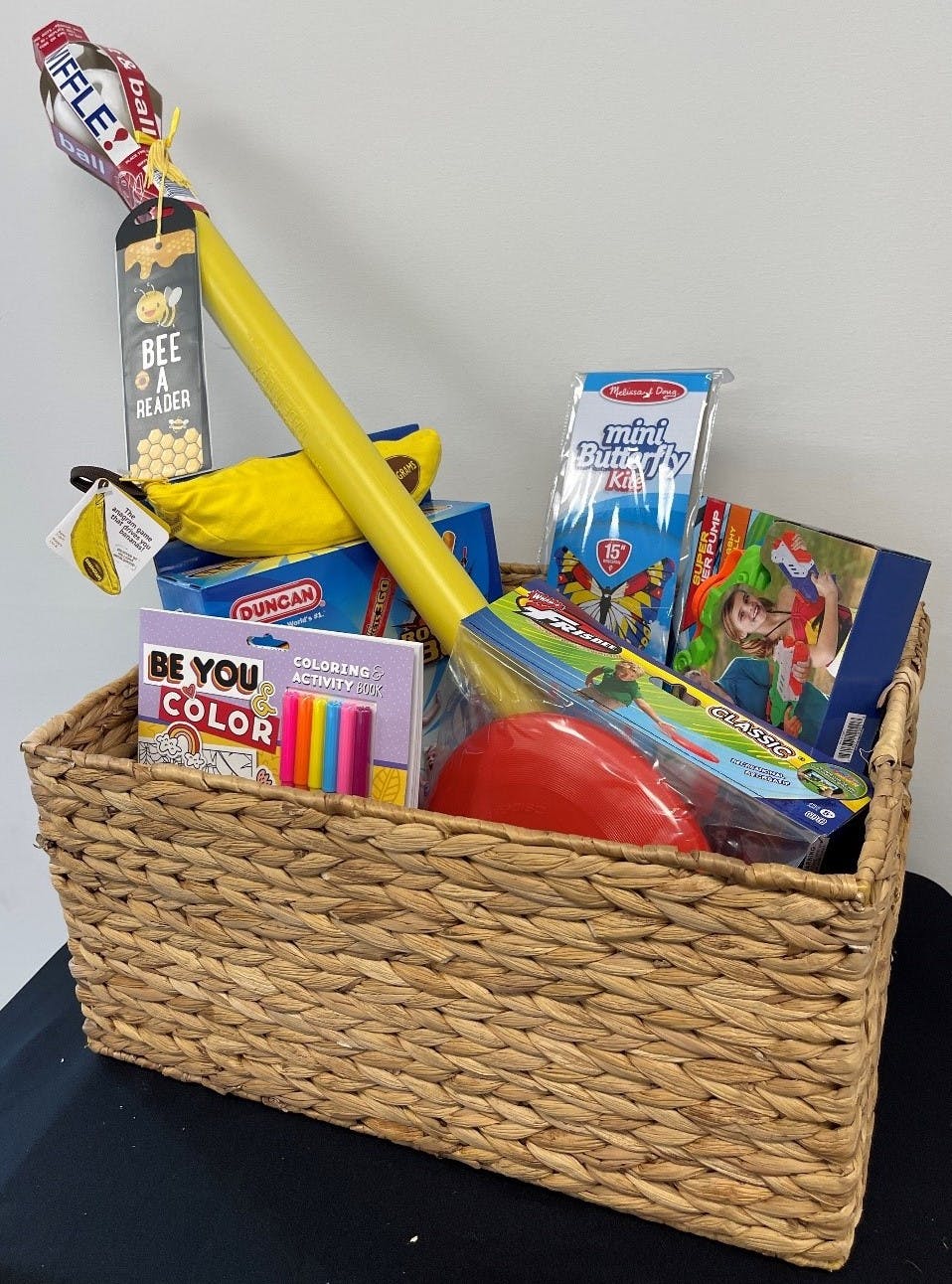 School's Out for the Summer
$75 value – Ticket: 504825 Claimed
Goodies provided by Deal's: kite, rocket launcher, frisbee, Bananagrams game, whiffle ball & bat, super soaker & coloring activity book.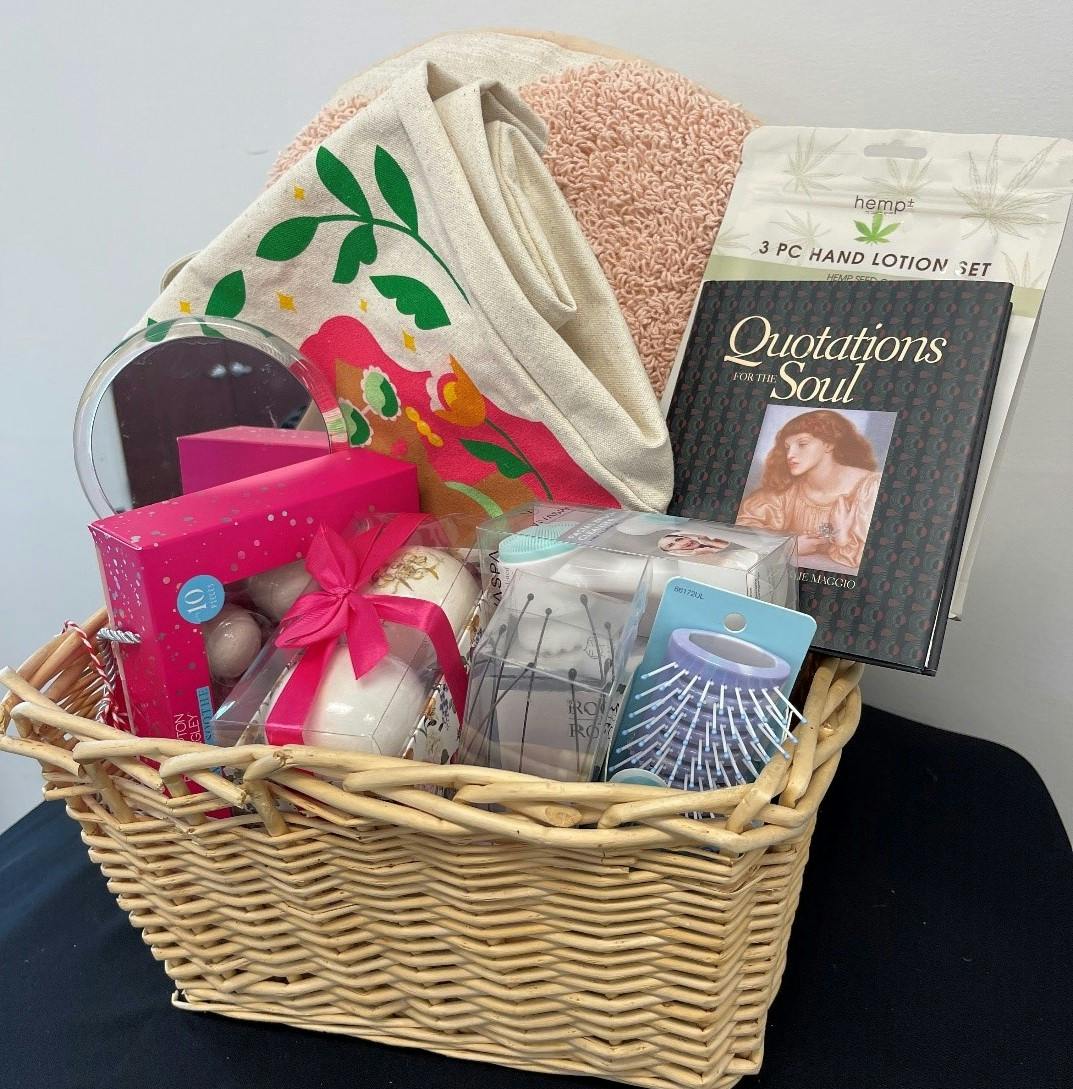 Treat Yourself
$75 value – Ticket: 504773
Relaxation fountain, bath bombs, spa bag & pillow, head massager, hair & facial brushes, mirror & lotions.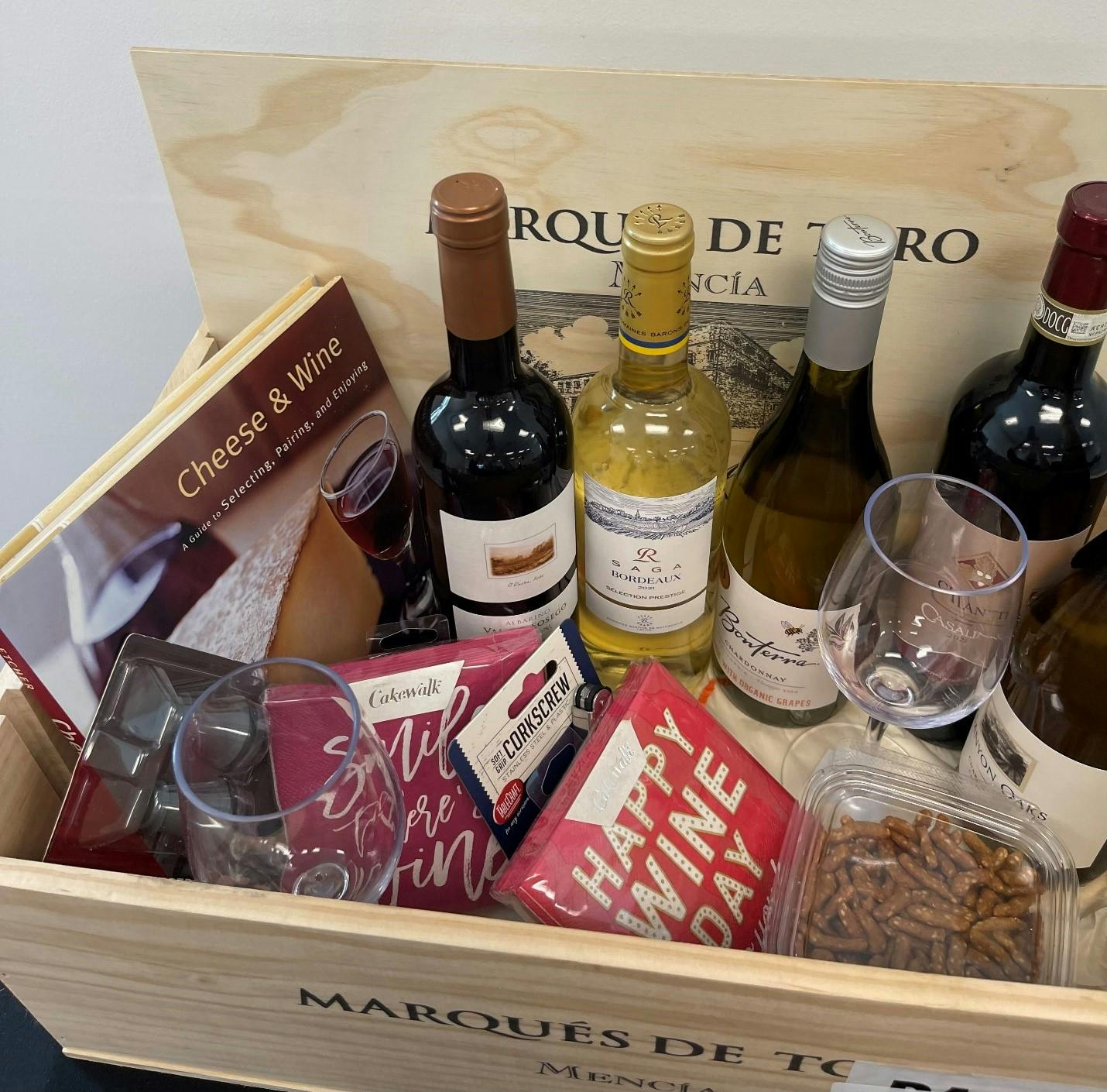 Wine Lover's Delight
$150 value (must be 21 or over to receive this basket) – Ticket: 369120 Claimed
6 Bottles of wine, wine glasses, bottle opener, sealing tops, sesame chips & cocktail napkin.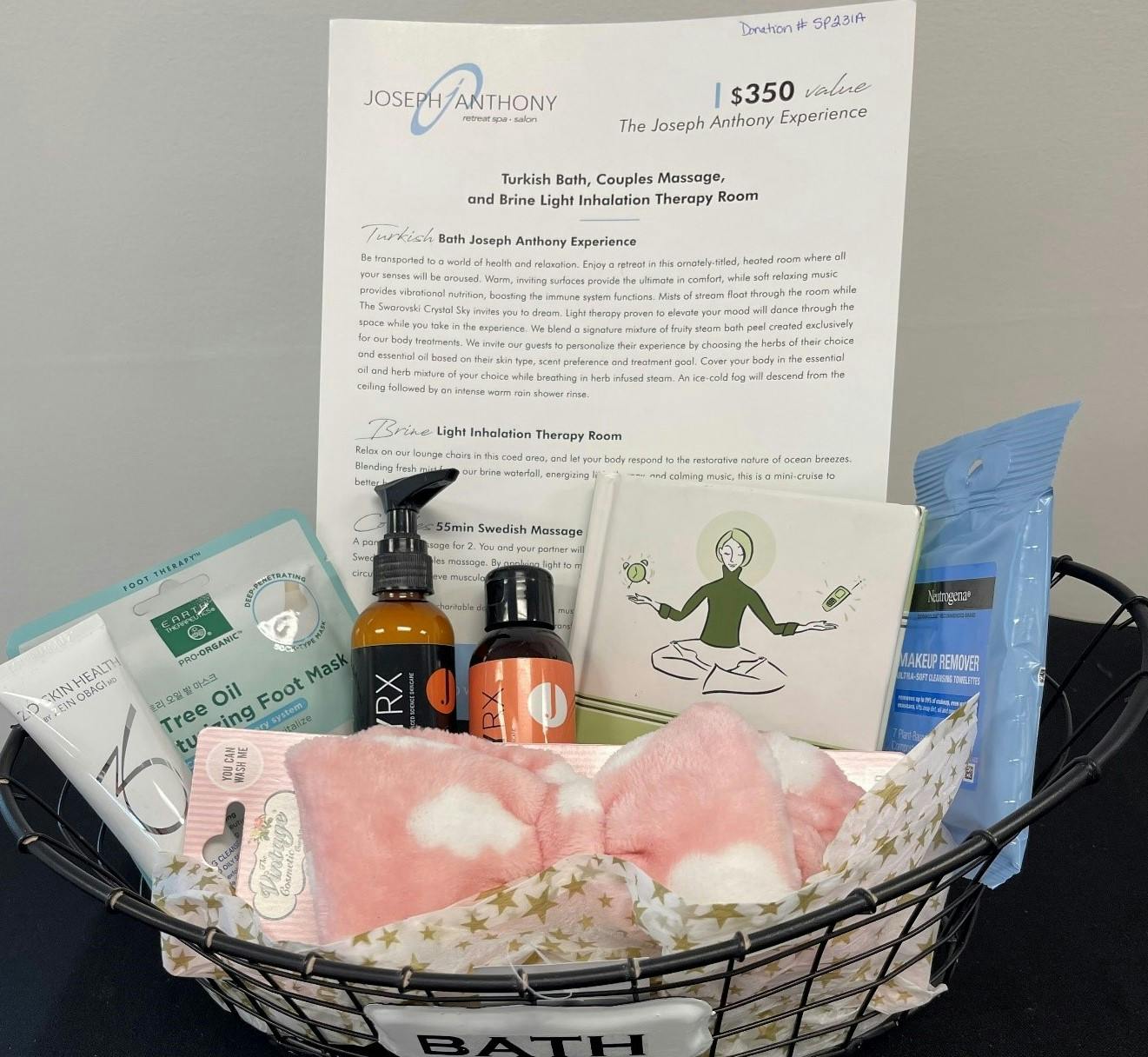 Joseph Anthony's Spa & Salon
$375 value – Ticket: 504394
$350 Spa certificate (Springfield location), spa headband, gift shop goodies.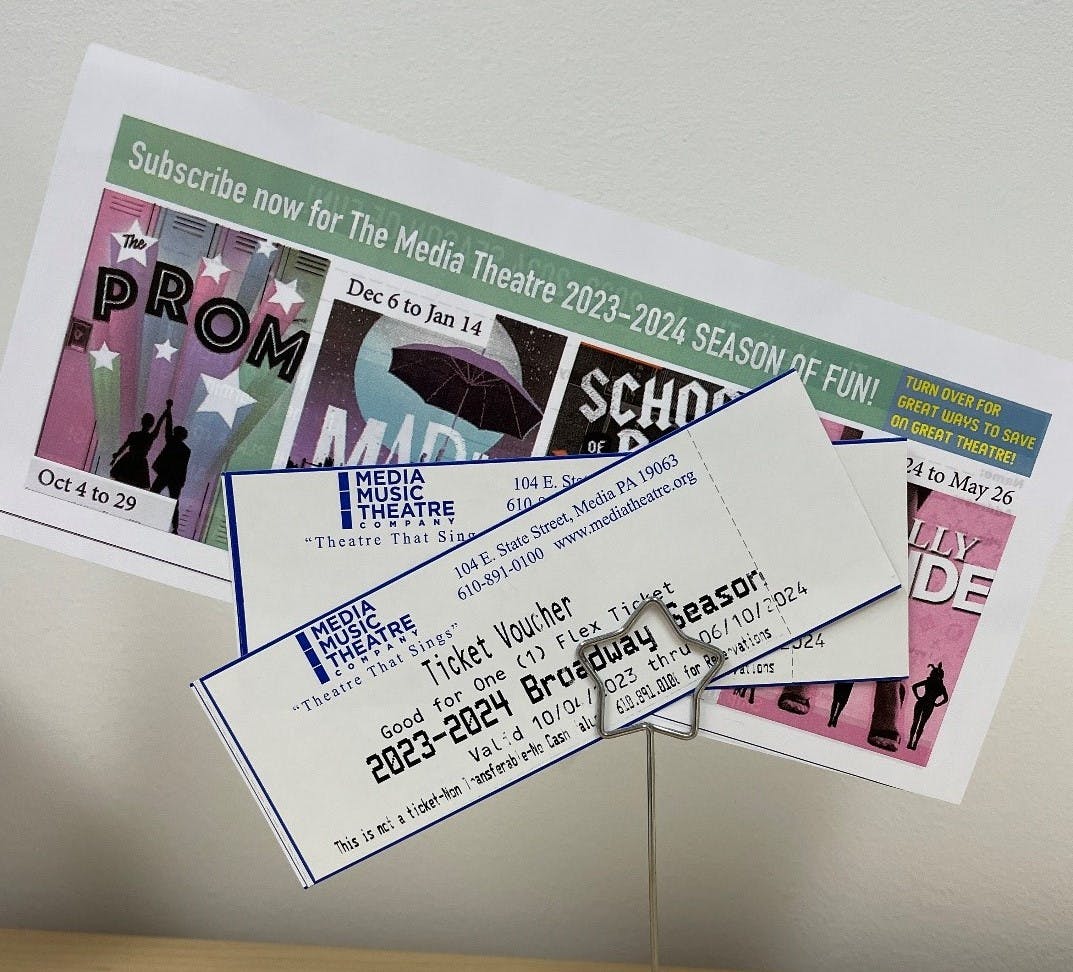 Media Music Theatre
$70 value – Ticket: 369063
2 Ticket Vouchers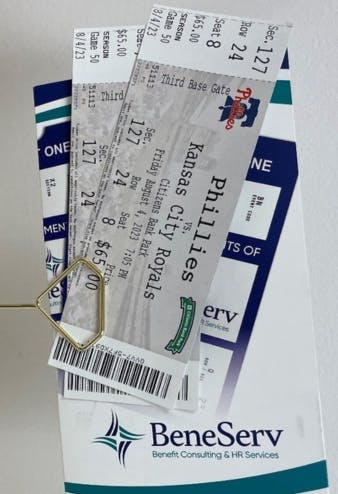 Courtesy of BeneServ
$135 value – Ticket: 369266
2 Phillies Tickets for August 4, 2023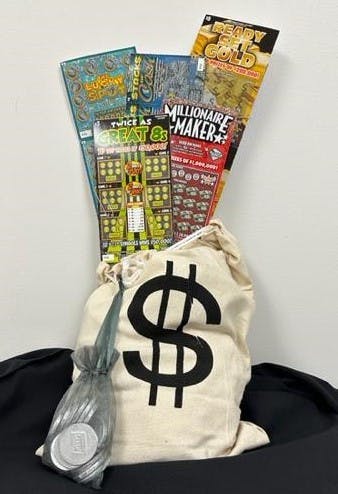 Winner Takes ALL!!
Must be 18 or over – Ticket: 504499 Claimed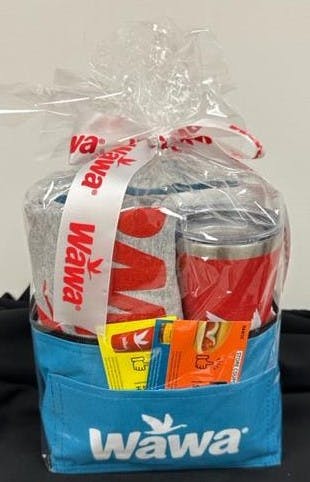 Wawa Gift Cooler Bag of Goodies
Ticket: 504255 Claimed
Cooler Bag includes gift cards, t-shirt, thermos, and other fun items to get you Going!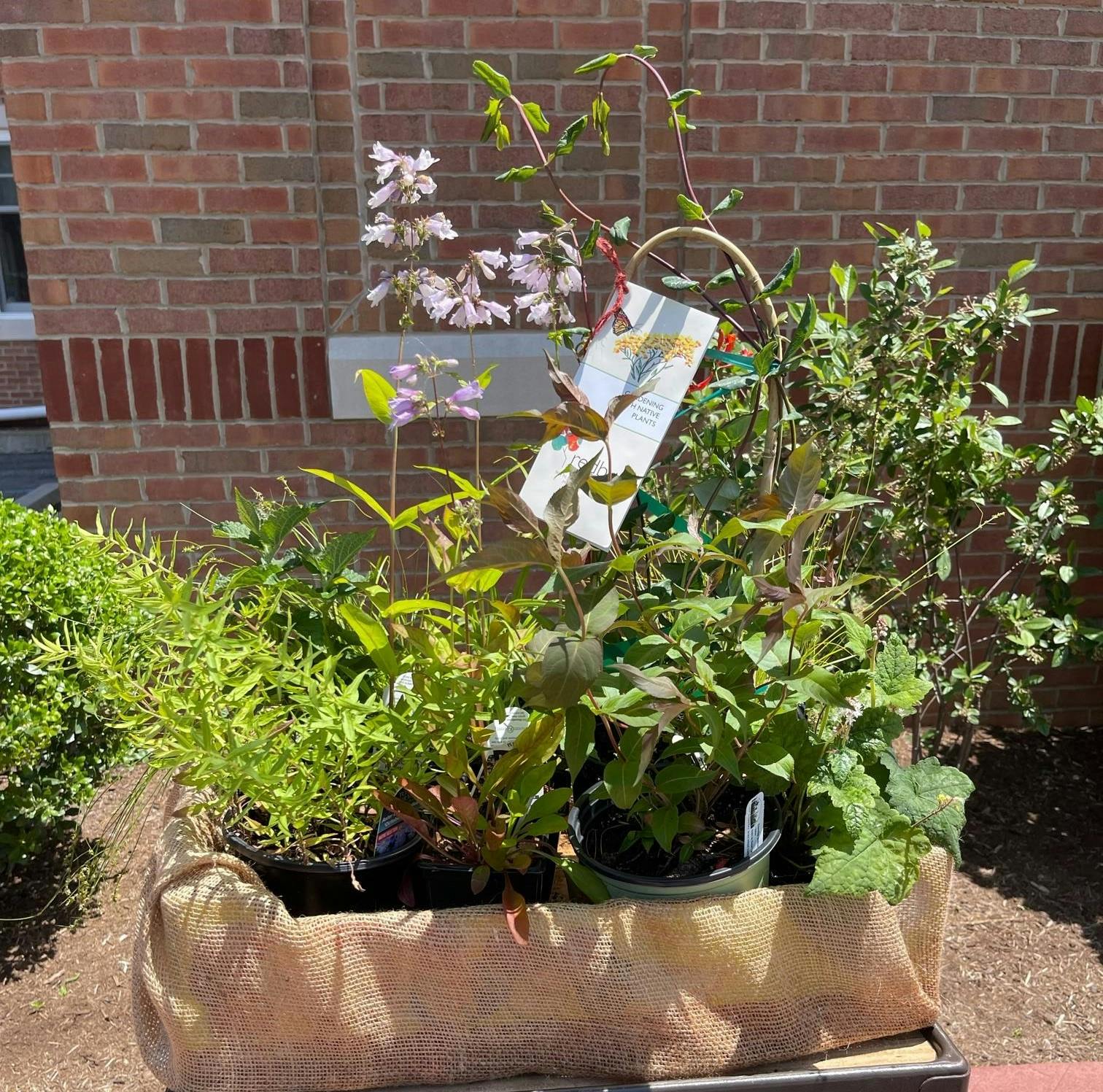 Redbud Native Plant Nursery $100 Gift Basket of Plants
Ticket: 504269
Gift Basket full of Wonderful Native Plants.

Gift Cards & Certificates
Click on image from Raffle Prize List Below and Select How Many Raffle Tickets?
You can select multiple prizes!
---
Azie $40 gift card: Online Winner
---

Dim Sum Mania $25 gift card: Online Winner
---

DiFabio's $50 Gift Certificate Ticket: 369219 Claimed
---

Element's Spa $70 gift certificate Ticket: 504566 Claimed
---

Fellini's $25 gift card: Online Winner
---

La Padella $50 gift certificate Ticket: 504435 Claimed
---

Martindale's Natural Market $15 gift card
Ticket: 504011
---

Peking Media $50 gift certificate Ticket: 504041
---

R.F. Bondurant Plumbing & Heating $100 gift certificate Ticket: 504770
---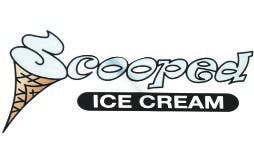 Scooped $20 gift certificate Ticket: 504761
---

Stacey Godsey Hair Salon
$40 towards Woman's haircut Ticket: 504658 Claimed
---

Studio 47 Nail Salon $25 gift certificate
Ticket: 504401
---

Tavola (Springfield Country Club) $25 gift card
Ticket: 369332
---
Our Great Prize Baskets, Gift Cards and Certificates were Generously Donated by our Community Sponsors.