Back to Friday Films
September 13, 2019 @ 1:00 pm

-

3:00 pm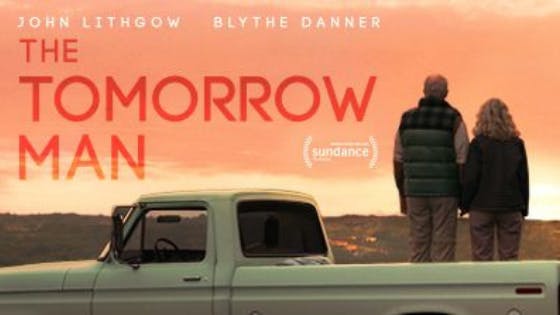 Friday Film Club
Films are shown Friday Afternoon at 1 PM in our upstairs theater for adults 18 & up.
Hot Tea, Pastries & Popcorn served and discussion after all movies.
September 13 @ 1 PM: The Tomorrow Man
Sometimes when we fear a loss of control it's reassuring to be in control of anything at all. In "The Tomorrow Man," two lonely people "on the wrong side of 60" experience great loss and respond to the uncertainty around them in ways that have given them some comfort. But can they be willing to risk that sense of control for another kind of comfort that can also be terrifying? Will they take the risk of caring about each other?
John Lithgow and Blythe Danner do the impossible, in this young-centric world, they give 60-something life!
For September our Friday Films go from men to women…Click Here for our September Films.