MAY & JUNE 2023 FRIDAY FILMS:
MAY INTO JUNE MOVIES really MOVE from LIVING, to a Murder Mystery, then to a provocative Woman Writer, then off and running with Tomlin & Fonda, onto a real team of Champions, and fittingly ending our Film Series with THE LOST KING.
Films are shown Friday Afternoon at 1 PM in our upstairs theater for adults 18 & up.
Hot Tea & Popcorn served and discussion after all movies.
MAY 5 @ 1 PM: LIVING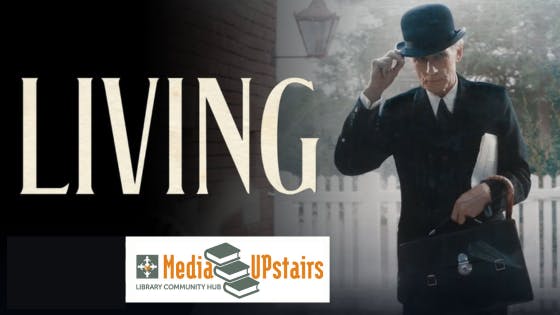 Overwhelmed at work and lonely at home, a council bureaucrat's life takes a heartbreaking turn when a medical diagnosis tells him his time is short. Influenced by a local decadent and a vibrant woman, he continues to search for meaning until a simple revelation gives him a purpose to create a legacy for the next generation
MAY 12 @ 1 PM: CONFESS, FLETCH: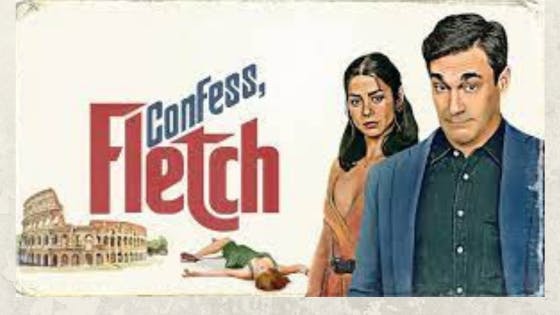 While investigating a case of valuable stolen paintings, the roguishly charming and endlessly troublesome Fletch, played by Jon Hamm, becomes the prime suspect in a murder. To prove his innocence, he must sift through a long list of suspects — from an art dealer to a missing playboy to a crazy neighbor to his own girlfriend.
MAY 19 @ 1 PM: EMILY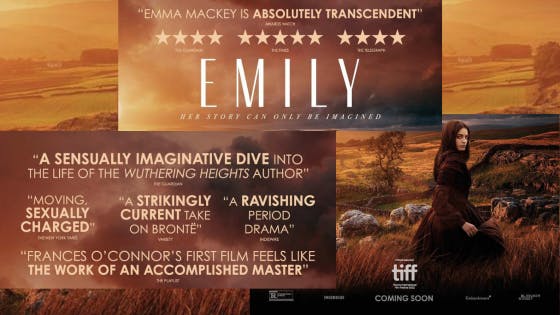 "Emily" imagines the transformative, exhilarating, and uplifting journey to womanhood of a rebel and a misfit, one of the world's most famous, enigmatic, and provocative writers, who died, too soon, at age 30.
In this semi-fictional account, Emily Brontë desires personal and artistic freedom but struggles within the boundaries of her family and society. She finds a way to channel her creative ability into writing a novel.
MAY 26 @ 1 PM: MOVING ON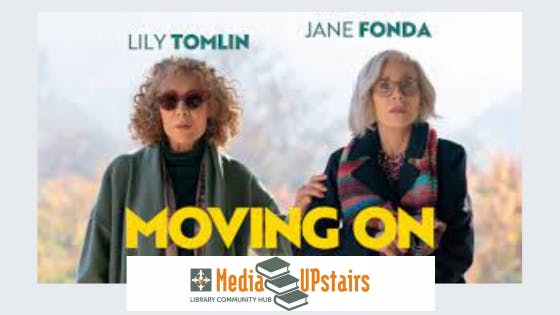 Jane Fonda and Lily Tomlin star as estranged friends who reunite to seek revenge on the petulant widower (Malcolm McDowell) of their recently deceased best friend. Along the way, Fonda's character reunites with her great love (Richard Roundtree) as each woman learns to make peace with the past and each other.
JUNE 2 @ 1 PM: CHAMPIONS
Woody Harrelson stars in the hilarious and heartwarming story of a former minor-league basketball coach who, after a series of missteps, is ordered by the court to manage a team of players with intellectual disabilities. He soon realizes that despite his doubts, together, this team can go further than they ever imagined.
JUNE 9 @ 1 PM: THE LOST KING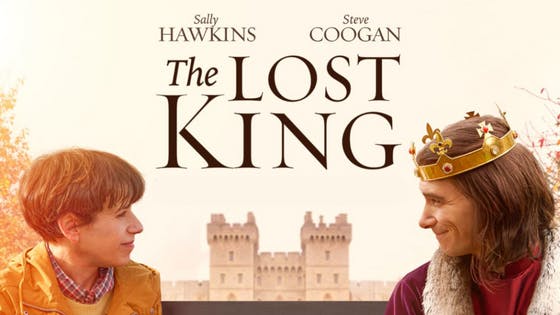 In this inspiring true story, amateur historian Philippa Langley, played by Sally Hawkins, believes she has made the archeological find of the century: the lost burial site of King Richard III. She takes on Britain's most eminent historians, forcing them to rethink the legacy of one of the most controversial rulers in English history.
FRIDAY FILMS will be on Summer Vacation and resume after LABOR DAY on FRIDAY, SEPTEMBER 8, 2023.