Why Support is Needed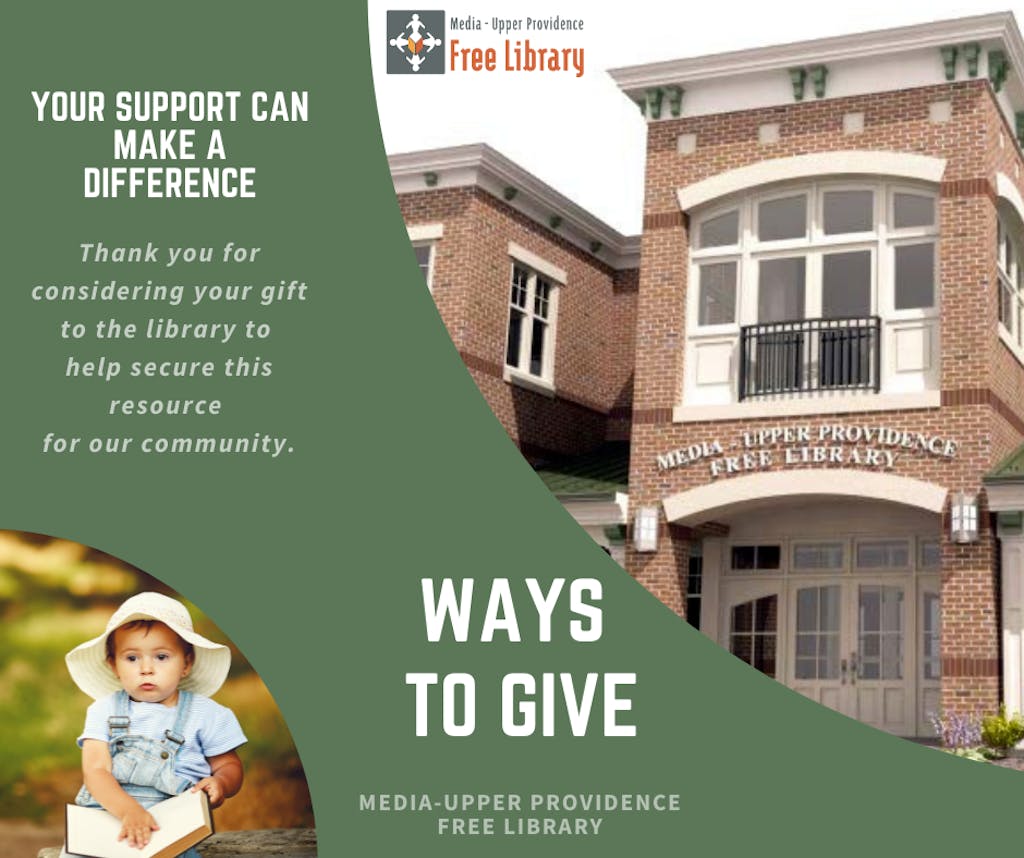 The Library is an integral part of the lives of thousands of people in Media and Upper Providence. It is a portal for education, exploration and discovery. It is hub for educational and cultural activities. It is our community's living room.
But the library needs the support of the communities it serves. Though the Library receives funding from both Media Borough and Upper Providence Township, these funds do not cover the annual expenses of the library completely. The library relies on annual donations to complete its budget every year – and to continue to grow and serve more residents.
Media-Upper Providence Free Library is a nonprofit 501(c)(3) organization. Our tax ID# is 23-1384955. Your donations are 100% tax deductible.
For more information about Ways to Give, please contact medirector@delcolibraries.org or 610-566-1918 ext. 104.

Online Donation
The Library accepts online credit card donations through PayPal. Your online transactions are safe and secure. The Library does not share donor information.
Mail Donation
Please mail pledges, checks and correspondence to Media-Upper Providence Free Library, 1 East Front St., Media, PA 19063.

Business and Organizational support
Businesses and organizations can support the library in several ways:
Direct donations/sponsorships: Financial gifts of all sizes are accepted. Our team can work with businesses and organizations to acknowledge their generosity.
Program and events sponsorships: Donations can be focused on specific programs and events. Naming opportunities are available.
In-kind gifts: The Library accepts donation of goods and services to support specific needs.
Public Stock Donation
Media-Upper Providence Free Library is able to accept publicly traded stock, bond and mutual fund shares through its Vanguard brokerage account.
Payroll Deduction
Workplace giving through a regular payroll deduction is an easy and efficient way to make a tax-deductible contribution to the Library.
Employer Matching Gift
Many area employers will match charitable contributions made by their employees throughout the year. Contact your employer to inquire about matching gift options.
Honorary or Memorial Gift
Memorial gifts may be designated for family or friends to affirm the value of libraries and lifelong learning. A notice of all gifts is sent to the honoree and the gift amount is confidential. A Library donation is a memorable way to celebrate an anniversary, birthday, or other special occasion.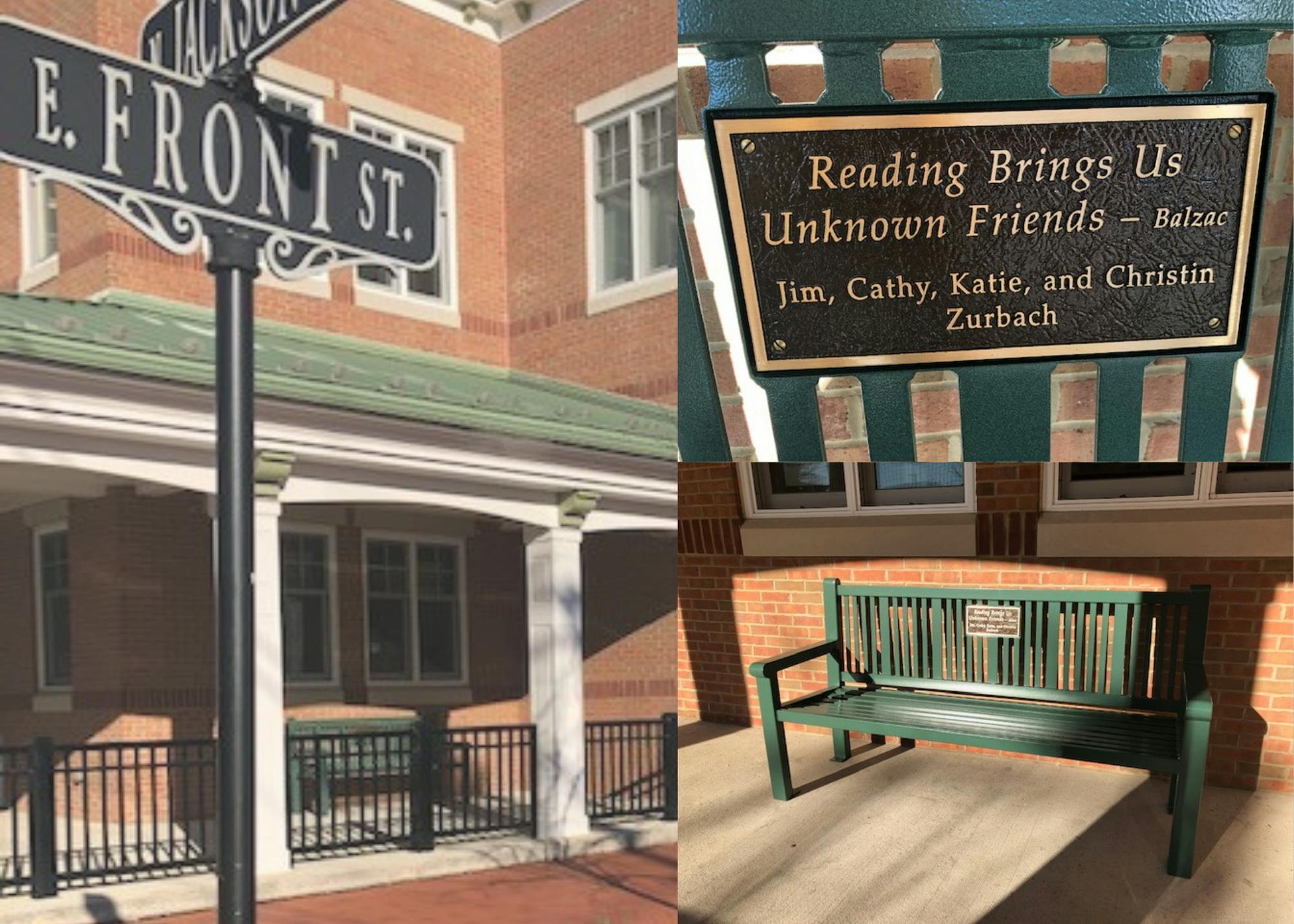 Thanks to a generous donation by the Zurbach family we purchased our first Honor Bench.
We opened a new campaign for sponsors to dedicate these beautiful benches around the library porch and expanding gardens.
Honorary or Memorial Gifts may be designated for family or friends to affirm the value of libraries and lifelong learning.
If you are interested in sponsoring a reading bench please contact by email: medirector@delcolibraries.org , or call 610.566.1918 ext. 104.
Estate Planning
Please consider including the Library in your will and estate plans. Your gift to the Library can be incorporated into your will when it is drafted, or it can be added later in a codicil. The gift can be designated as a set amount, a percentage of assets or the remainder of assets after other distributions. Contact your estate planner for more information.
Fundraising Party
Hosting a small group party at your home or venue is a fun, engaging way to support the Library. We can help suggest speakers, activities or entertainment for the event.