Friday Film Club: Buster's Mal Heart
October 13, 2017 @ 1:00 pm

-

3:00 pm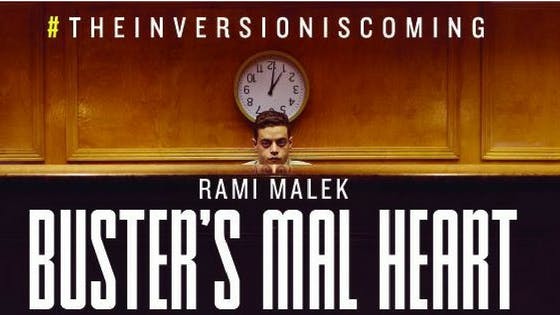 October 13: Buster's Mal Heart
In this bold thriller peppered with dark humor and interlocking mystery, an eccentric mountain man is on the run from the authorities, surviving the winter by breaking into empty vacation homes in a remote community. Regularly calling into radio talk shows – where he has acquired the nickname "Buster".  As the solitary present-day Buster drifts from house to house, eluding the local sheriff at every turn, we gradually piece together the events that fractured his life and left him alone on top of a snowy mountain, or perhaps in a small rowboat in the middle of a vast ocean – or both, in this visceral mind bender that will provoke discussion long after it turns your world upside-down.
Our Friday Film Club in October explores: When is a house a home? 
We start house hunting on October 6th with The Big Short, where bigger is not always better and more often leaves many with less…much less money that is.  If you're lucky enough to own a vacation home, there might be reason to worry in Buster's Mal Heart on October 13th. Then there are those that love their house so much, they just can't leave, as in Wakefield on October 20th, and A Ghost Story on October 27th.
Fall Films in October start at 1:00 PM in the library's upstairs theater and is for adults 18 & up. Hot Tea, Pastries & Popcorn served and discussion after all movies.