Friday Film Club: Pan's Labyrinth
April 6, 2018 @ 1:00 pm

-

3:00 pm
Event Navigation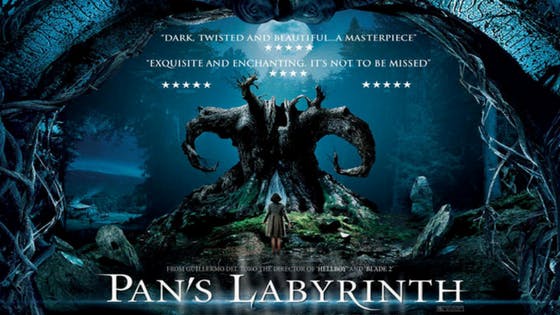 Our Friday Film Club in April picks and parlays movies with the letter "P"!   
We ended March with Guillermo del Toro's Oscar winning best picture, THE SHAPE OF WATER, and critics still say Pan's Labyrinth is his best movie, so let's compare and then keep going through Phantom Thread, The Post and ending April in Paris Can Wait.
Pan's Labyrinth won 3  Academy Awards in 2007: Best Achievement in Cinematography, Best Achievement in Art Direction and Best Achievement in Makeup.
"Pan's Labyrinth" is one of the greatest of all fantasy films, even though it is anchored so firmly in the reality of war. On first viewing, it is challenging to comprehend a movie that on the one hand provides fauns and fairies, and on the other hand creates an inhuman sadist in the uniform of Franco's fascists.
Review by Roger Ebert
Films start at 1:00 pm in the library's upstairs theater and is for adults 18 & up.
Hot Tea, Pastries & Popcorn served and discussion after all movies.
Go to the Friday Film Club page here to see complete list of movies in April.