Summer Adult Film Feature: Interstellar
August 23, 2019 @ 1:00 pm

-

3:00 pm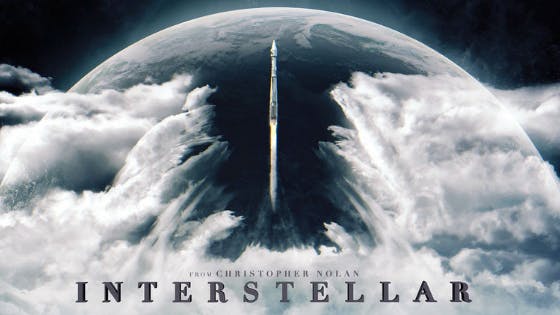 Films are shown Friday Afternoon at 1 PM in our upstairs theater for adults 18 & up.
Tea, Pastries & Popcorn served and discussion after all movies.
Astronauts Matthew McConaughey and Anne Hathaway journey to a distant galaxy on a desperate mission to save humanity in this brainy, heartfelt, gorgeous and flawlessly acted sci-fi epic — inspired by "2001: A Space Odyssey,'' "Close Encounters of the Third Kind'' and less likely sources such as "The Grapes of Wrath.''
It's the near future, 10 years after Earth began turning into a gigantic dust bowl, where those who don't starve when crops wither soon face asphyxiation as nitrogen levels gradually rise in the atmosphere – Lou Lumenick for New York Post.
SUMMER Friday Film Club:
We ended our regular Friday Film Series with the 50th Anniversary documentary honoring one of mankind's greatest achievements: Apollo 11's First Man on the Moon mission. We  continue towards the stars with the goal mining rocket boys blasting off on June 28th with October Sky, travel on July 26th to Carl Sagan's Contact, and end on August 23rd with Christopher Nolan's Interstellar.
As we ponder the saving of the planet on film, and with our adult summer read:
The Book of Strange New Things, by Michel Faber (Book available at the front desk) discussion on Thursday, August 22, at 7 pm.
At every Adult Summer Reading Program participants will receive a raffle ticket for a $10 Trader Joe's gift card (drawing after each program).