Summer Film Club: Call Me by Your Name
August 17, 2018 @ 1:00 pm

-

3:00 pm
Event Navigation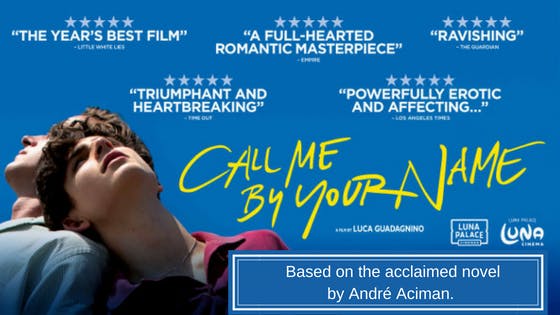 For the last two movies in the heat of August, we have "coming of age" for the summer of life and the winter of life.
Films are shown in our upstairs theater for adults 18 & up.
Hot Tea, Pastries & Popcorn served and discussion after all movies.
In the summer of life, the film Call Me By Your Name, is a sensual and transcendent tale of first love, based on the acclaimed novel by André Aciman. It's the summer of 1983 in the north of Italy, and Elio Perlman (Timothée Chalamet), a precocious 17- year-old American-Italian, spends his days in his family's 17th century villa transcribing and playing classical music, reading, and flirting with his friend Marzia (Esther Garrel). One day, Oliver (Armie Hammer), a charming American scholar working on his doctorate, arrives as the annual summer intern tasked with helping Elio's father. Amid the sun-drenched splendor of the setting, Elio and Oliver discover the heady beauty of awakening desire over the course of a summer that will alter their lives forever.
Thursday, August 23 @ 6 PM: Clouds of Sils Maria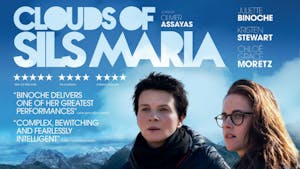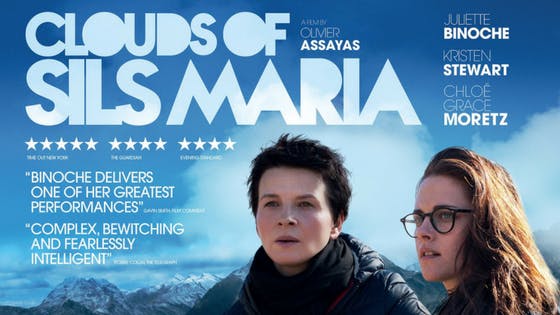 In the early winter of life, Maria Enders (Juliette Binoche) is an actress at the peak of her international career who is asked to perform in a revival of the play that made her famous twenty years earlier. Back then she played the role of Sigrid, an alluring young woman who disarms and eventually drives her boss Helena to suicide. Now she is being asked to step into the other role, that of the older Helena. She departs with her assistant (Kristen Stewart) to rehearse in Sils Maria, a remote region of the Alps. A young Hollywood starlet with a penchant for scandal is to take on the role of Sigrid, and Maria finds herself on the other side of the mirror, face to face with an ambiguously charming woman who is, in essence, an unsettling reflection of herself.