LIBRARY CLOSING APRIL 21-23
In an abundance of caution the Media-Upper Providence Free Library is closing at Noon, 12:00 PM through the weekend, for a suspected norovirus outbreak. We will be undergoing bleach disinfection and hope to reopen on Monday, April 24th.
WHAT IS NOROVIRUS?
Norovirus is a very contagious virus that causes vomiting, diarrhea, and stomach cramps. Outbreaks are very common. Norovirus may also be referred to as "food poisoning," "stomach flu," or "stomach bug."
If you suspect you may have norovirus and would like more information please see: https://delcopa.gov/health/pages/norovirus.html or call Delaware County Health Department at 484-276-2100.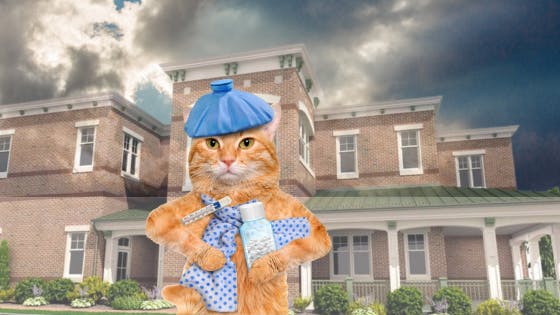 Sorry for any inconvenience this may cause.
You can access e-materials, our library catalog, and look up your patron record on our website: Mediauplibrary.org
All items can be returned in our drop box on the corner of Jackson and Front streets and will be backdated due to the holiday closure.
The Media-Upper Providence Free library is FINE FREE for all returned items in good condition.