Our Library Legacy…
We started chronicling the history of our library with Our Founding Women, and have discovered stories of remarkable dedication. We will be featuring some past, and even present, acts of notable community support of the Media-Upper Providence Free Library.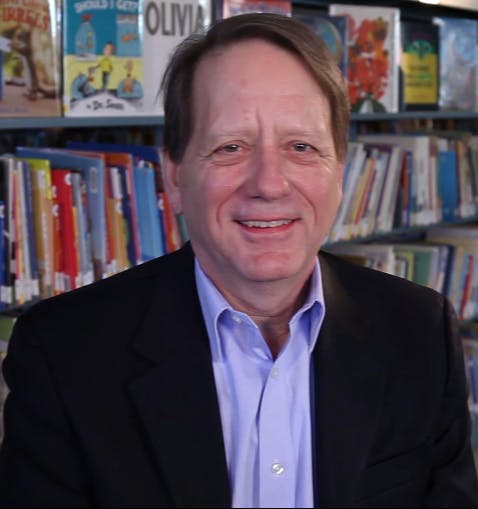 Through our recent appeal for donations, we reached out to thank one of our most steadfast supporters, James "Jay" Branegan III, a Pulitzer Prize-winning journalist who still supports his 'Hometown Library' even after leaving our town. Jay was a reporter for the Chicago Tribune, and a correspondent for TIME Magazine which led him to Hong Kong, Brussels, and covering the White House. Jay has taught journalism on the university and high school levels in Washington D.C., and served for ten years as a senior staff member of the Senate Foreign Relations Committee. Currently, as a part-time staffer at The Lugar Center, Jay works on the Center's Bipartisan Governance Project.
So how does someone who has traveled so far from home keep coming back to support our library?
Jay's family legacy of library giving is rooted in the lifelong dedication of his mother, Emmeline "Betty" Branegan. Betty was a lifetime volunteer; first for the Red Cross providing assistance to families while their military spouses were overseas, then for the Media Free Library. The Library landed on Betty's doorstep, when it moved into the American Red Cross building, which was the former home of the Sprogell School on the corner of Jackson and Front Streets (pictured below).
Betty became a library volunteer, and for almost 30 years she was committed to making our library better. Betty was so dependable as a volunteer that she was considered library staff and frequently seen behind the circulation desk, as well as serving on the board for a few terms.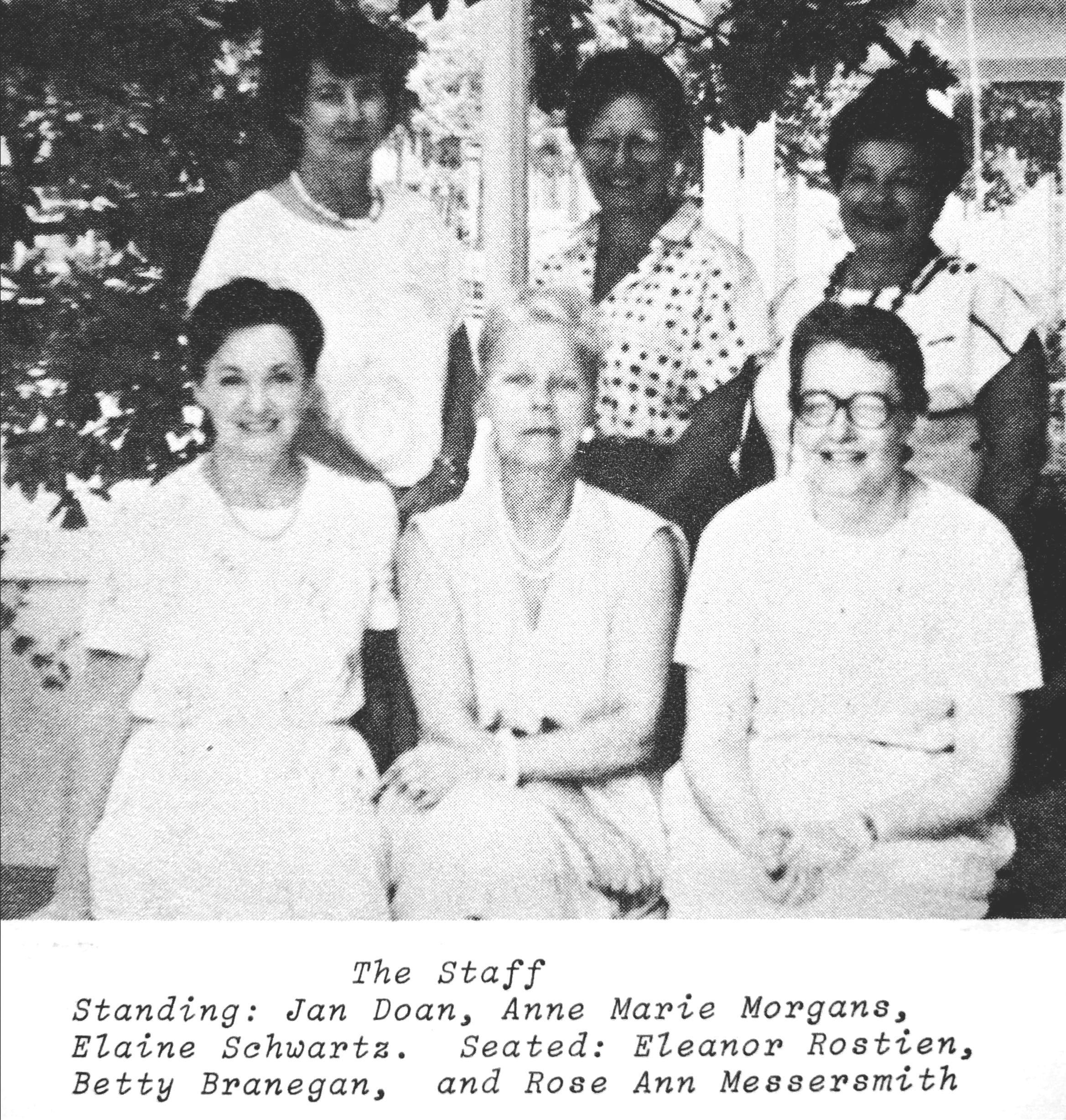 Here is Betty, in the Fall 1986 library newsletter "The Leaf", seated front and center between two of her dearest friends, Eleanor Rostien and Rose Ann Messersmith, with whom she shared a passion for the Phillies.
Betty and her husband, James "Jim" Branegan Jr., resided for 62 years on Rose Tree Road, and both lived into their 90's. Jim bequeathed $50,000 to the library in Betty's memory.
When the new library building was completed in 2016, it seemed only fitting to dedicate the circulation desk to the Branegan family, in honor of Betty's many years of volunteer service to our library patrons.

Betty looking up from a book at the old circulation desk, "May I help you?"
This article is part of a new series about supporters of our library.
Please email: medirector@delcolibraries.org if you would like to share a story about our library.