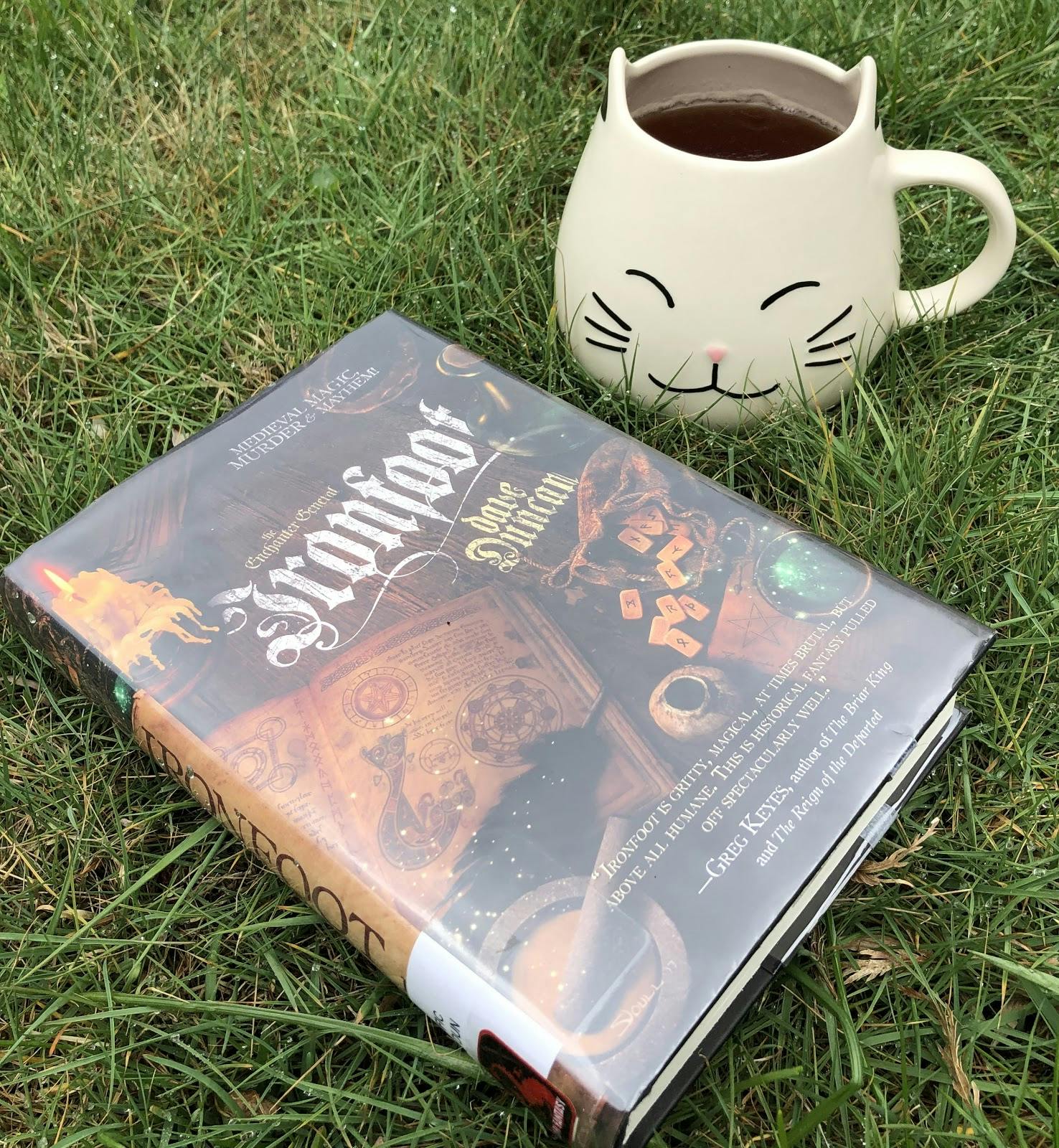 What are you reading this week?
I just re-read The Shadow of the Wind (El cementerio de los libros olvidados #1) by Carlos Ruiz Zafón for the Evening Book Club. If you are looking for a series where each book stands on its own, but together really complements and enhances each other as a series, I highly recommend visiting the Cemetery of Forgotten Books, a place inspired into existence by Zafón and I've really enjoyed visiting.
Sarrah Deets, our acquisitions librarian, has been reading Ironfoot by Dave Duncan, and shared this review:
I just finished reading Ironfoot by Dave Duncan. This book consists of three genres: history, murder mystery and magic. The history is mostly just the setting for the story though some well known people are characters throughout. There is only one glaringly obvious mistake at the end, but as it's not important to the story I will let it slide.
The major theme of the story consists of several murders. The protagonist of the story is Durwin who is a student in a school learning how to use magic. He learns of the first murder and goes with his instructor to help solve the case. There follows some more murders and Durwin investigates these as well. Durwin uses magic to investigate the murders but I wouldn't say that this is typical magic that is in modern fantasies. The time of the book is the 12th century so the magic used is much like that in Patrick Rothfuss' "Kingkiller Chronicles". The magicians are known as Sages (highest degree), Adepts (Sage Apprentices) and Varlets (Students). They are not imbued with magic. They sing chants to ask for help from nature, saints and ancient wyrds.

The solving of the murders could have been a bit more fleshed out but the characters were well developed. I quite enjoyed this book and read it rather quickly as it was a fun read. I'm looking forward to reading the next two books in the series and I definitely recommend this to fans or either murder mysteries or fantasy as it is a nice blend of both.

Stay safe and enjoy a good read with a big ole cup of tea.
Share what you're reading with us in the comments below!