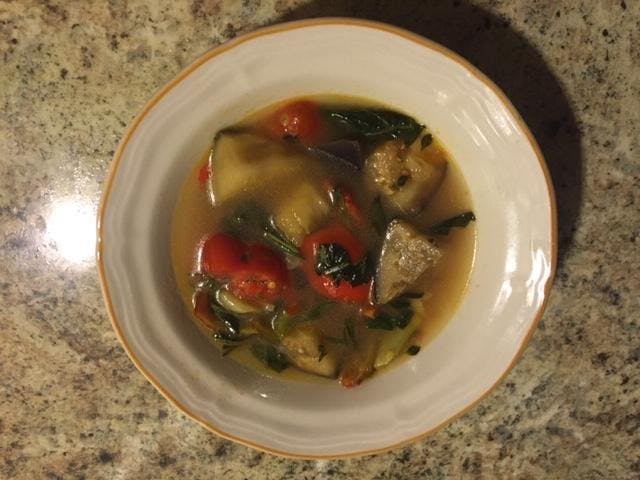 I really wish I could have started the Cycle of Life Project Library Garden for early Spring planting, but COVID-19 closed the library and planting must wait. The last Library Garden I did yielded a bountiful harvest that led to the best vegetable soup I've ever had and it was so simple:
We grew our own eggplants, red and green bell peppers, potatoes, escarole, and spinach. I sauteed all of these in butter (olive oil would be just as good) and  then covered the contents of the pot with water and let simmer until it made it's own flavorful broth. It was the best French fresh farm soup I ever had.
What have you been cooking up? Send your photos and recipes to submissions.mupfl@gmail.com to be featured on the blog!
Also, feel free to comment to share what foods you've been most longing to cook or eat these days.